I'm actually sitting here listening to this cornball ass wedding song. And if that's your mama and daddy's wedding song then I apologize…for them allowing that to happen.
"On The Wings of Love" pales in comparison to the groove of "Stay With Me Tonight", but that's neither here nor there. The former song was mentioned because I was literally lifted by love in many different forms all weekend.
Come in and sit down…this is a safe space.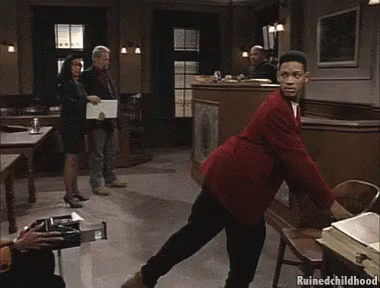 I've been fighting off a funk surrounding the major slow down of my dating life, only to realize that I received what I've been requesting- a shift of focus.
It's the Leo in me who loves to play and socialize, even when it could possibly derail the other areas in her life that she drastically neglected. Instead of balancing the scales, which would be too easy, the weight shifted from one side to the other.
*Side note- this Jeffrey Osborne playlist is on shuffle as I'm typing and why does his genre of music flip-flip between graduation/corny wedding songs and 80's pop-bops? I can't*
Anyway…the way my energy is set up…in order for me to stop engaging in something, it's presence has to be eradicated altogether (in most, not all instances). So, this is a life hack of some sort and I've been upset about it like I wasn't asking for it in the first place. But, I'm still pouting and picking at old wounds to see if they've fully healed or not.
I kid you not, while I was mid-sentence talking to a friend of mine about a guy I used to date (and fell in love with although that was NOT the plan), a notification from Facebook messenger pops up with his name on it. So, we're just summoning these niggas to us, LiLi?!
What started off as…
Ended up like…
And all I could say to myself is "that's what your hard-headed ass get! When it comes to you and him, always believe that FAT MEAT IS GREASY!"
There was no crying in the car this time, however. But if you take that recent blow mixed with a few other L's within this past month alone, you'd be walking around with your tail in-between your legs. And I was a pitiful looking cub. I mean, I was and forever will be snatched when stepping out, but I felt like barbecue sauce-stained sweatpants on the inside.
Besides my life looking like the meme above, I was reminded that love still has my back, even if it does not come in the form you expect or desire for the moment.
I got to hang out with my play-brother on a weekend sans watching him work behind a bar as one of the city's TOP bartenders. I was expecting to kick it at a day party and play this ridiculous game I play with my social alter-ego, Drunk Auntie, called "How Many Drinks Will It Take For You To Call In Sick Tomorrow"? You can sing that to the chorus of Miguel's "How Many Drinks"- it matches.
Big bro took care of his sister. He wasn't fully aware that I was riding on a low tank (cues up "Five Miles to Empty" by Brownstone) but he swooped in for the win by default. I didn't pay for a thing in his presence. Every time I went to grab a door handle I heard the loudest "AAHT AAHT!" Like I was his child, yo. LOL!
Bro ordered us a pizza then suggested we go to another restaurant for the best wings in the city. SURE. Of course, we stopped at another spot on the way there and more drinks were ordered. #DrunkAuntieHasArrived
We arrived at our final destination for the eve and I noticed something. As we were seated at the bar, bro is chopping it up with one of his bartender friends and she brings over our plates and utensils. While still engaging in conversation, bro places my napkin across my lap, positions my plate in front of me and sets my silverware in place, then proceeds to setting himself.
He is a graduate of "Black Girl Magic Is REAL!" University so he does this consistently, as well as a host of other things out of reverence and protection. But in that moment I was highly appreciative of the gesture. My love tank didn't shoot back up to full but bro put five on it, fa sho! I may not have an exclusive gentleman just for myself, but I for damn sure have great male friendships that set the bar high for any man who takes the throne.
Not only was I fed wonderfully and all of the drinks were beyond great because I'm rockin' with tha best as fam, I was introduced to the best chicken wings I've ever eaten in my LIFE. They are baked, deep-fried then grilled to seal in the cajun heat and seasonings from heaven. The chicken is encrusted in charred angel tears. The meat literally melts in your mouth…Lawd. I started to ask him what size Jordan's he wear!
Yes, this entire post was inspired by chicken wings, actually. But…finding ways to keep my palate satisfied is the way to my heart next to paying my bills and buying me things (why lie)? It's all LOVE! 🙂